HUMANITARIAN AWARDS WINNERS 2015
The Humanitarian Award  honors filmmakers who are bringing awareness to issues of Ecological, Political, Social Justice, Health and Wellness, Animals, Wildlife, Conservation and Spiritual importance.     Congratulations to this year's illustrious winners who are
committed to making a difference in the world.
Letters from Generation Rx – Kevin P. Miller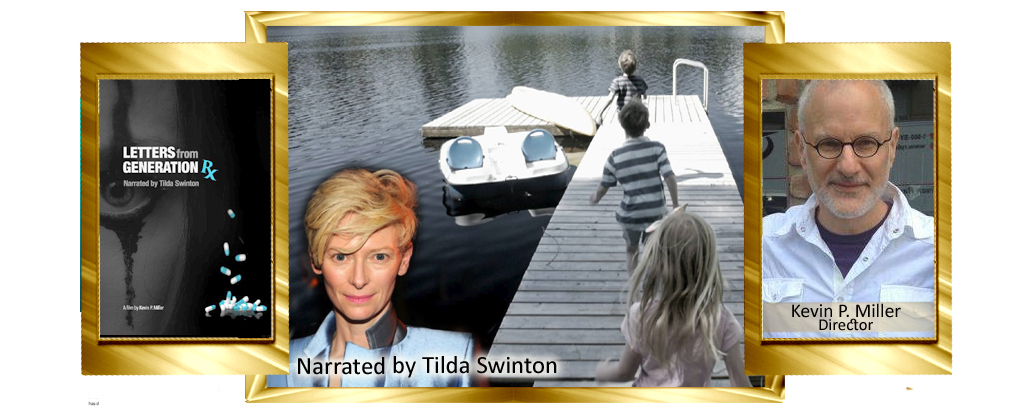 Letters from Generation Rx, Kevin P. Miller (USA), Documentary Feature – Academy Award winner Tilda Swinton narrates the stories of real people whose experiences on prescription psychotropic drugs didn't align with the official narratives. The film weaves together an astonishing tapestry of highly personal stories that will change how many of us view mental health and the treatments being used to treat tens of millions of people. It is where darkness meets light — and science meets truth. With an on-point narrative, exceptional craft and both heart wrenching and heart warming real life stories. From Accolade Global Film Competition.  
Omo Child: The River and the Bush, John Rowe (USA), Documentary Feature – A film which tells the amazing true story of a young man's journey to end the ancient practice known as Mingi in the Omo Valley, Ethiopia. Mingi means curse and any child who is thought to be Mingi must be killed according to ancient cultural traditions. Lale Labuko, from the Kara tribe, was convinced that no curse existed and he set out to change his tribe and the Omo Valley and in doing so lifting a burden from the shoulder's of the Kara people.  With heartfelt emotion, a captivating narrative and beautiful cinematography this film is impactful in every way. From IndieFEST Film Awards (Grand Prize Winner).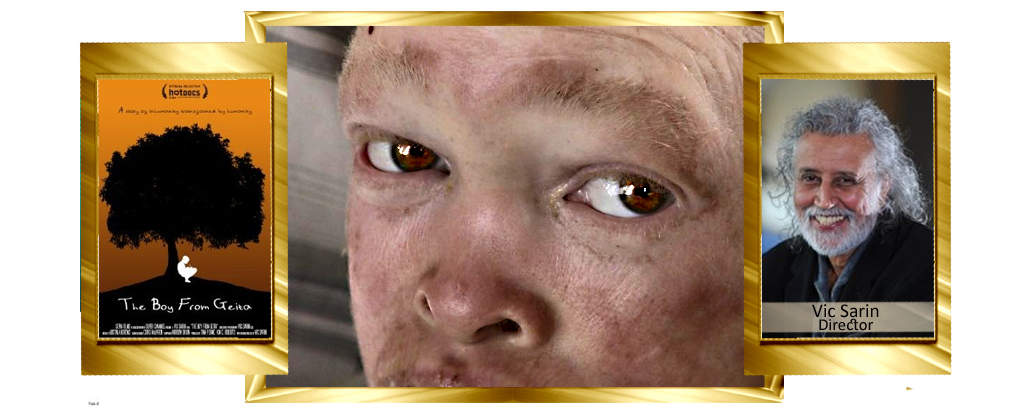 The Boy From Geita – Vic Sarin (Canada), Documentary feature – Emmy winning Producer/ Director Vic Sarin brings us a brutally powerful documentary, where fear is manifested in the violent persecution of people with albinism in rural Tanzania.  Some believe albinos' limbs have magical powers, resulting in a grisly trade in body parts. Adam, a young Tanzanian boy persecuted and viciously attacked because of his albinism, finds a kindred spirit in Peter, a Canadian man with the same condition. Together they embark on an unlikely journey that transcends cultures and continents. In a journey that spans cultures and continents, Adam and Peter unite to raise awareness for their shared condition, in this touching story of humanity born from misunderstanding. From Accolade Global Film Competition (Grand Prize Winner).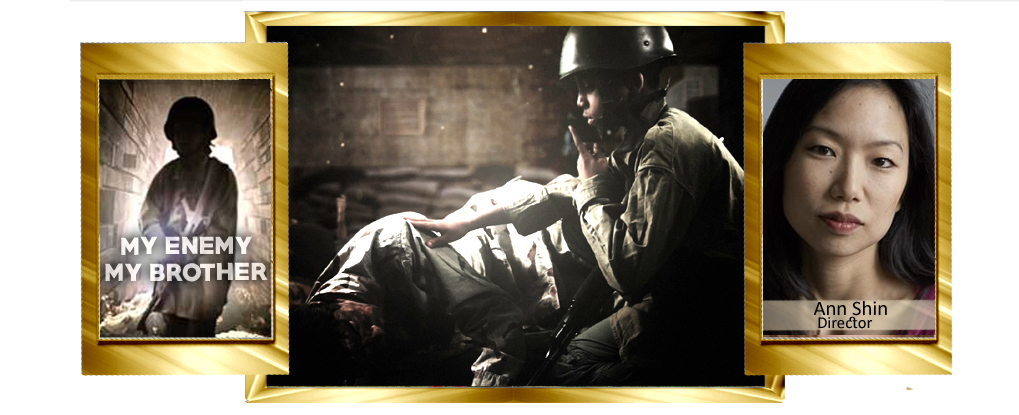 My Enemy, My Brother, Hannah Donegan – Producer (Canada), Film Short – The real life story about two former enemies who become blood brothers for life.  Zahed Haftlang was an Iranian boy who ran away from home to join the army. Najah Aboud was a 19-year old Iraqi who had been conscripted to fight in the war, leaving behind his wife and son. Both men fought in the Iran-Iraq war where Zahed finds Najah injured in a bunker and decides to risk his own life to save him. Zahed kept Najah alive for days, after which Najah was finally taken as a prisoner of war. They don't see nor hear of one another for 20 years until one day they meet by sheer coincidence in Vancouver. An affirmation of humanity that cuts across political borders by veteran documentary director Ann Shin.  On the Academy Awards short list of ten films vying for the Best Documentary Short Subject. From Best Shorts Competition (Grand Prize winner).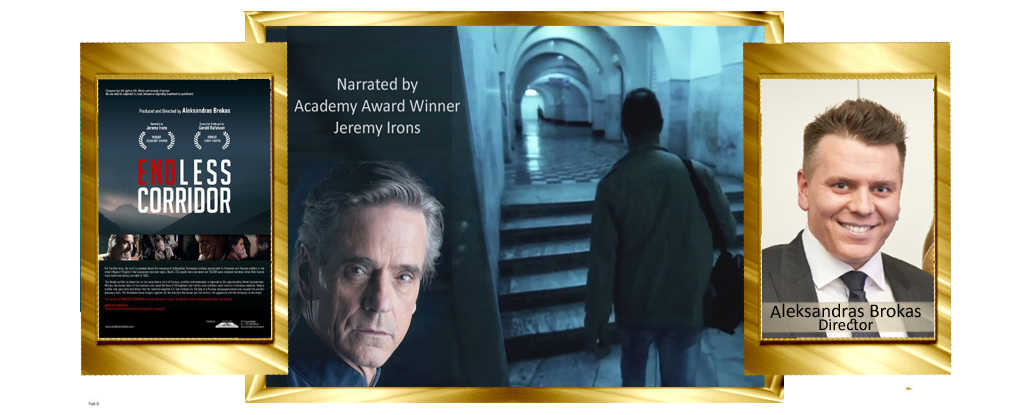 Endless Corridor, Aleksandras Brokas (Lithuania), Documentary Feature – Narrated by Academy Award winner Jeremy Irons, Endless Corridor is the definitive account of the heart-rending human rights tragedy in 1992 when hundreds of Azerbaijanis were massacred after Armenians stormed the city of Khojaly. The film follows Lithuanian journalist Richard Lapaitis on a trip back to Azerbaijan 20 years after he covered the story that has haunted him ever since. Includes interviews with the survivors and spine chilling admissions from the perpetrators. A riveting documentary that unfolds like a dramatic narrative with exceptional lighting and cinematography. Executive produced by Emmy Award winner Gerald Rafshoon.  From Accolade Global Film Competition.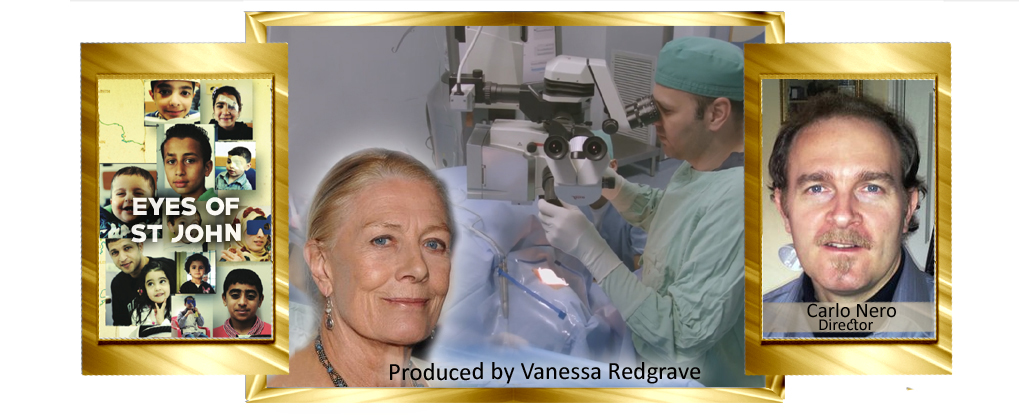 Eyes of St John, Carlo Nero (United Kingdom), Documentary Short – Produced by Oscar, Emmy and BAFTA winner Vanessa Redgrave,  'Eyes of St John, directed by Carlo Nero, highlights the tireless effort made every day, across the Israeli-Palestinian divide, by the St John team of staff who provide vital eye care in a region of the world where blindness is ten times higher than in the West.' A model of humanity breaking the barriers of race, religion and political beliefs.   From Best Shorts Competition.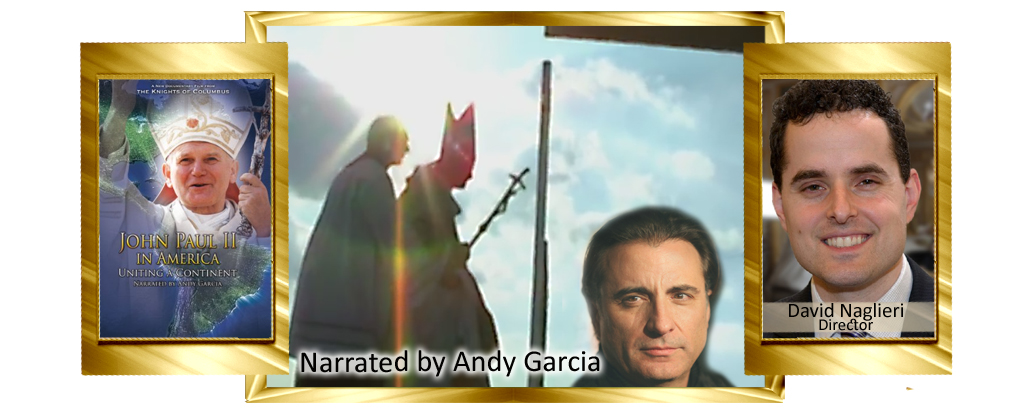 John Paull II in America – Uniting a Continent, David Naglieri (USA), Documentary Feature – The papacy of St. John Paul II left an indelible mark on the American continent. Driven by his singular conviction of a "United American Continent "under the patronage of Our Lady of Guadalupe, his papal travels from Argentina to Alaska generated massive crowds, shaped an entire generation, and ultimately changed the course of history. Narrated by Academy Award nominee Andy Garcia. From Accolade Global Film Competition.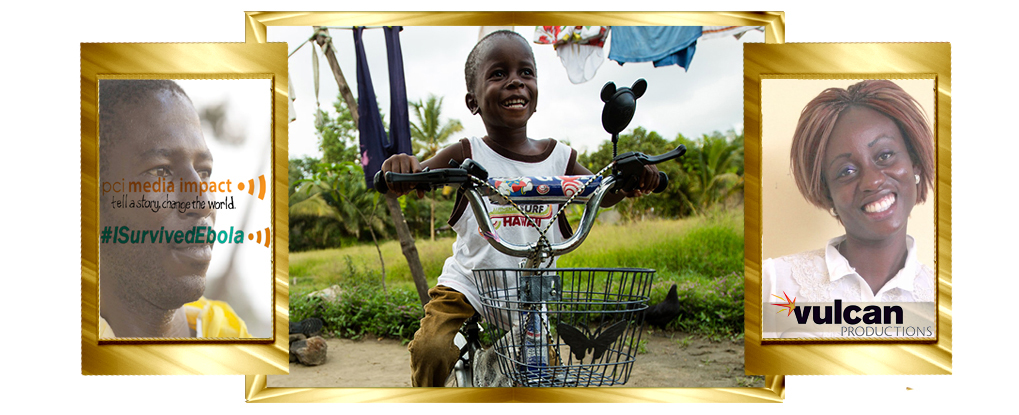 #I Survived Ebola, Vulcan Productions (USA), Film Shorts – A global campaign that places Ebola survivor stories at the center of efforts to inform, protect, and inspire. #ISurvivedEbola is the first campaign to directly engage Ebola survivors from Liberia, Sierra Leone and Guinea in delivering key protective messages about the disease to affected communities, and to highlight stories of hope and resilience in the midst of the ongoing outbreak. Vulcan Productions and Microsoft Co-Founder Paul Allen partnered with PCI Media Impact to leverage the most powerful information platforms available to reach millions of people aimed at stopping the epidemic's progress.  From IndieFEST Film Awards.
Red Lines, Andrea Kalin and Oliver Lukacs (USA), Documentary Feature – In 2011, Syria's Bashar al-Assad answered his nation's demands for freedom by launching a brutal war against his own people. While the U.S. drew red lines for intervention, Assad ramped up the attacks, starving and killing civilians and children, including the use of chemical weapons, leveling cities, targeting journalists and blocking humanitarian aid to millions of victims. Abandoned by the outside world, individual activists stepped in to fill the roles of banned journalists, international aid agencies and feckless foreign governments. Red Lines tells the story of two such young activists, who despite overwhelming obstacles, attempt to establish democratic enclaves in their devastated homeland.  From IndieFEST Film Awards.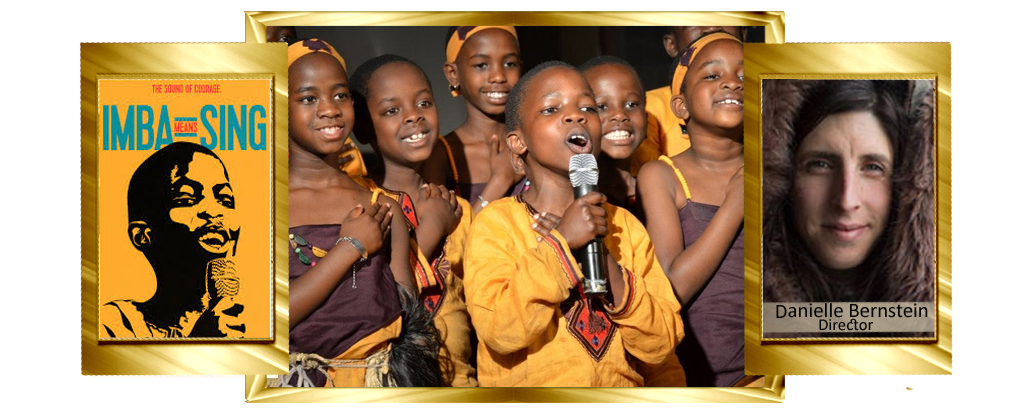 IMBA Means Sing, Danielle Berstein (USA), Documentary Feature – A character-driven heartfelt story of resilience and the impact of education. The film follows kids from the slums of Uganda through a world tour with the Grammy-nominated African Children's Choir. The story is told through their perspectives on their one shot journey from poverty to education.  From Emmy and Peabody Award winning producer Erin Bernhardt. From IndieFEST Film Awards.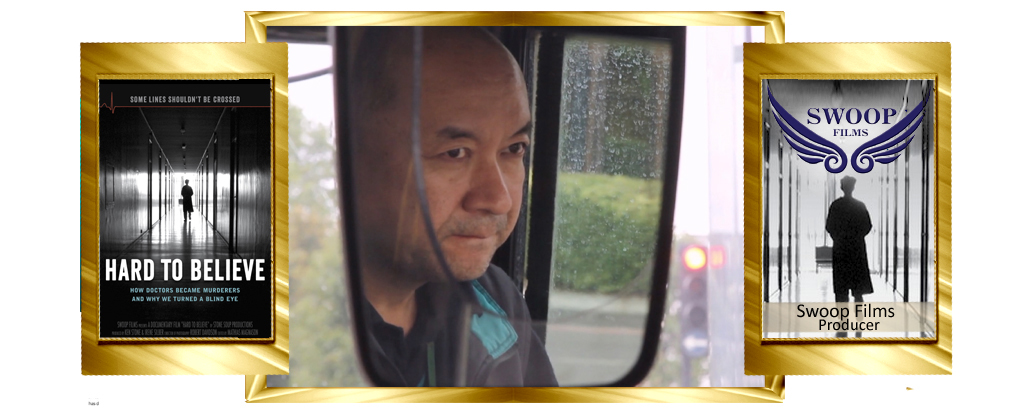 Hard to Believe, Swoop Films (USA), Documentary Feature – A serious documentary investigation into medical ethics, human rights, and transplant abuse in China, and international efforts to implement policy to stop the abuse. It delves deep into the mystery of why so few people seem to be paying attention. From Accolade Global Film Competition.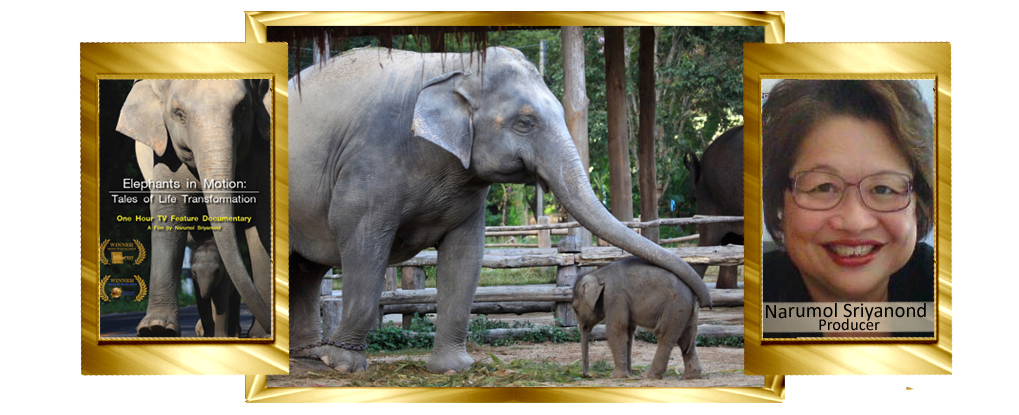 Elephants in Motion: Tales of Life Transformation, Narumol Sriyanond (USA), Documentary Feature – A film about conservation told through the stories of special elephants-the abandoned, the abused, the ailing, and the elderly-and their human companions, whose lifetime bond provides a model for true conservation in Thailand. A story of humanity, taking an in-depth look at Thai elephants' life transformation, exploring the unique life journeys of Thai working elephants and their life-time trainer-companions, from logging in the serene evergreen forest in the North of Thailand to struggling for survival in local communities. From Accolade Global Film Competition.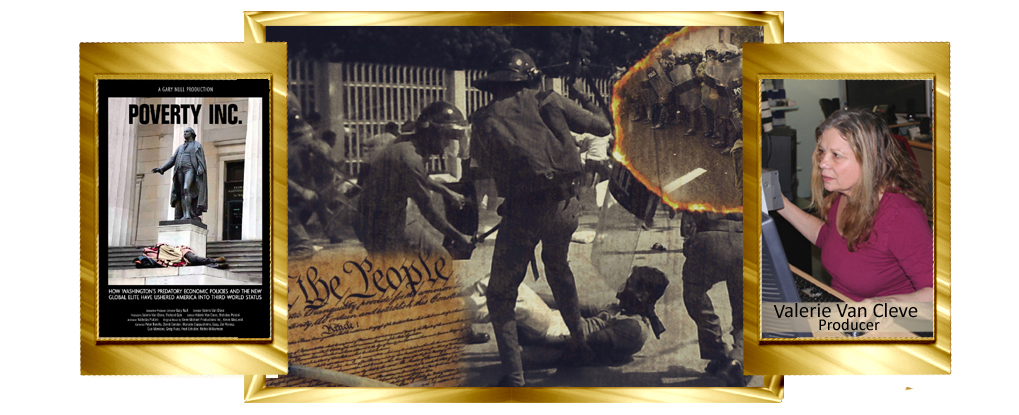 Poverty Inc., Valerie Van Cleve (USA), Documentary Feature – Examining the influence of corporate globalization and exposing the destructive nature of our modern financial system, Poverty Inc. offers a sobering look into predatory economic policies. Engrossing in-depth interviews with some of the world's finest economists, progressive politicians, investigative reporters and philosophers, as well as the voices of America's downtrodden reveal the terrifying threats posed by unregulated capitalism and corporate power.  An impactful film from Gary Null Productions. From Accolade Global Film Competition.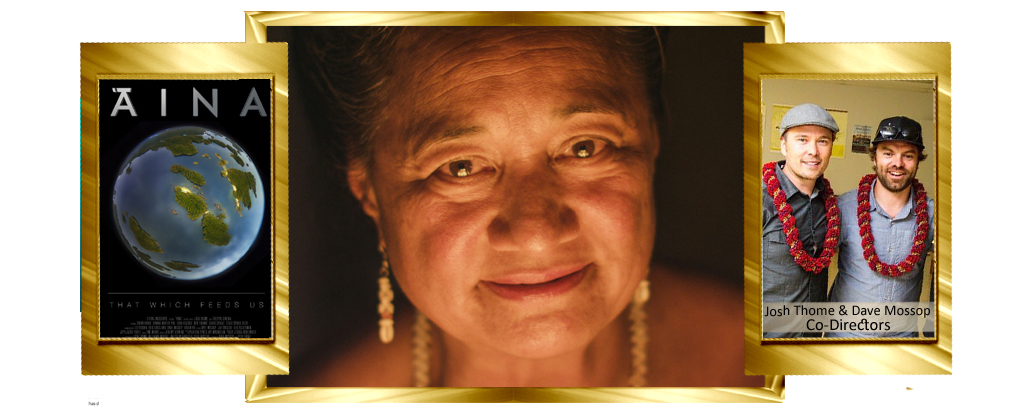 ʻĀINA: That Which Feeds Us, Josh Thome and Dave Mossop (USA), Documentary Short – The best-kept secret on Kauai isn't a secluded beach or local surf spot, it's that four of the world's largest chemical companies are using the island as an open-air testing ground for pesticides on genetically modified crops. The film highlights a way to address some of the most pressing environmental and health crises facing the island of Kauai – and of island Earth. From Accolade Global Film Competition.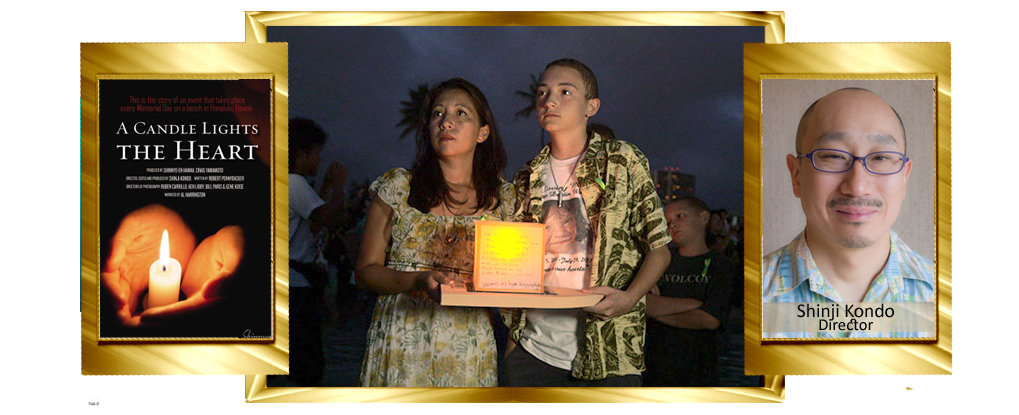 A Candle Lights the Heart, Shinji Kondo (USA), Documentary Feature – Every Memorial Day thousands of people come together at a beach in Honolulu, Hawaii to float candle-lit lanterns as an homage to loved ones who have passed away. With gorgeous visuals, this film follows five stories of loss, grief and finally, redemption and peace at the Lantern Floating Hawaii event. From Accolade Global Film Competition.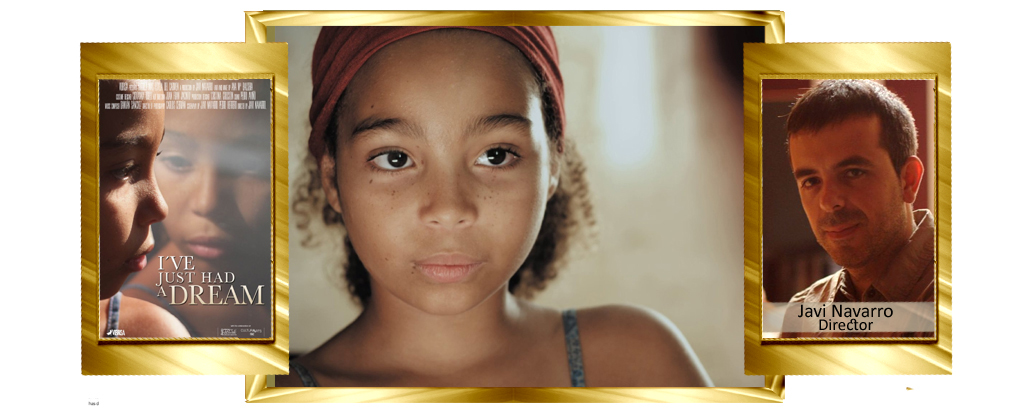 I've Just Had a Dream, Javi Navarro (Spain), Film Short – Two girls. Two cultures. Two visions.  The same dream.  For one it is a blessing, for the other a nightmare.  It is a graceful, subtle and beautifully executed gift of perspective and humanity for every viewer as it holds a mirror to our own perceptions about gratitude. From Accolade Global Film Competition.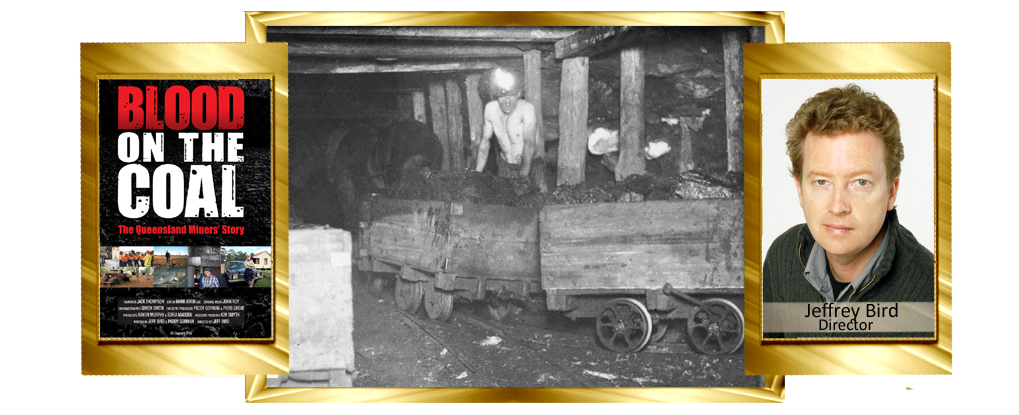 Blood on the Coal, Jeffrey Bird (Australia), Documentary Feature – This remarkable award winning film traces the history of Australia's Queensland coal miners and their Union from the darkest days of the 19th century to the daunting industrial, safety and community challenges driven by giant global corporations today. From IndieFEST Film Awards.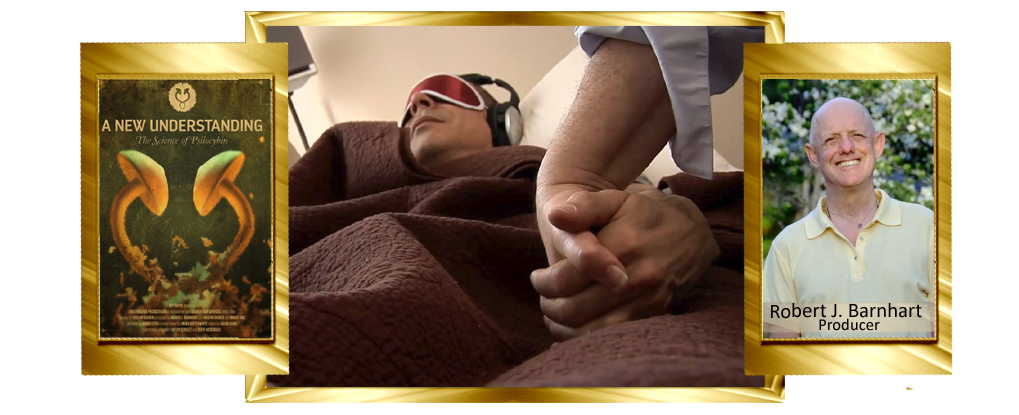 A New Understanding: Science of Psilocybin, Robert J. Barnhart (USA), Documentary Feature – A New Understanding explores the treatment of end-of-life anxiety in terminally ill cancer patients using psilocybin, a psychoactive compound found in some mushrooms, to facilitate deeply spiritual experiences. The documentary explores the confluence of science and spirituality in the first psychedelic research studies since the 1970s with terminally ill patients. From IndieFEST Film Awards.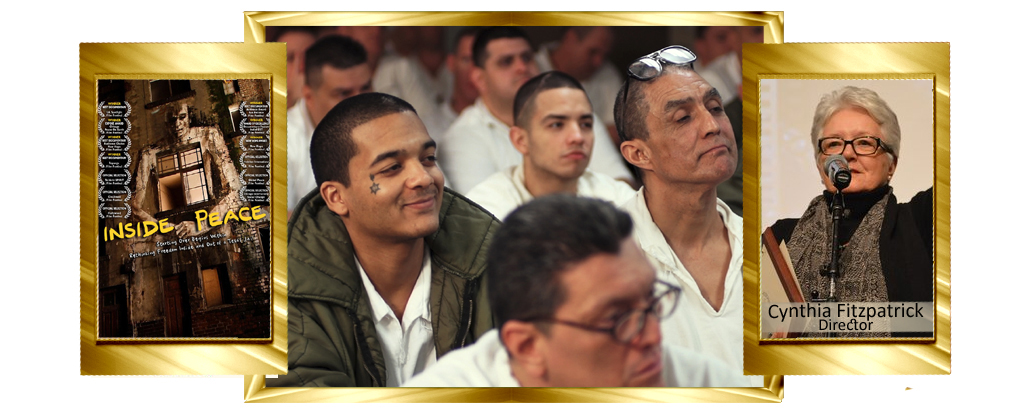 Inside Peace, Cynthia Fitzpatrick (USA), Documentary Feature – Three criminal offenders marked by generations of violence, addiction and poor social conditions attend the Peace Class in a Texas prison, where they struggle to discover their humanity, improve their outlook on life, and rebuild their lives from the inside out. From IndieFEST Film Awards.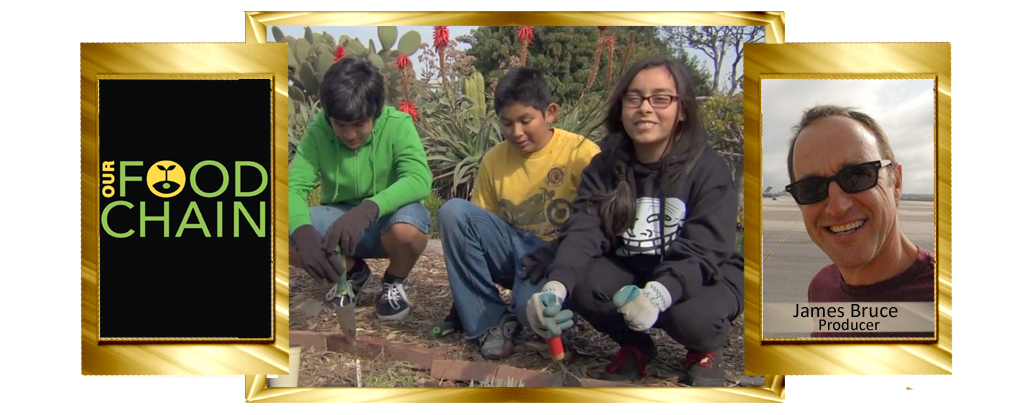 Our Food Chain, James Bruce (USA), Documentary Feature – A documentary film to educate and inspire parents, children, communities and policy makers to get involved in their school lunch programs, improve the food options in their home and in their communities. From IndieFEST Film Awards.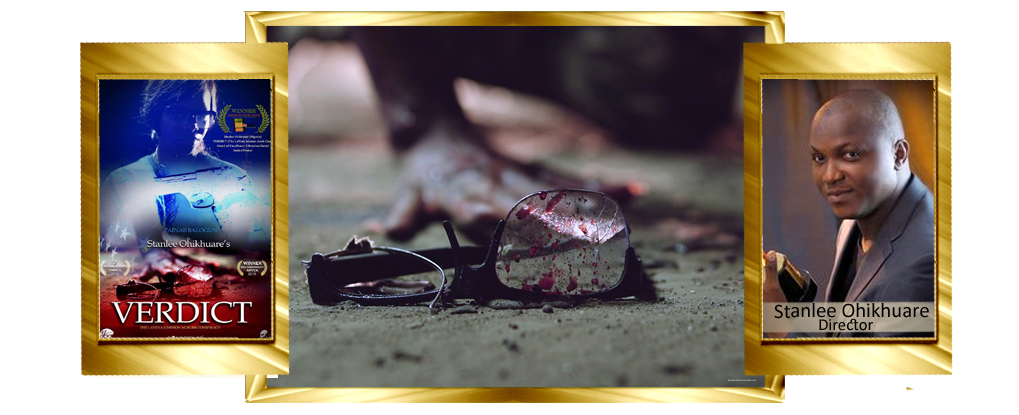 VERDICT (The LaVena Johnson Death Case), Stanlee Ohikhuare (Nigeria), Film Short – Verdict is the story of a 19 year old American girl LaVena Johnson killed in Iraq. The Army however, calls it SUICIDE and says the case is closed.  A very powerful and horrific depiction of her injuries and how she could not have self-inflicted them. From IndieFEST Film Awards.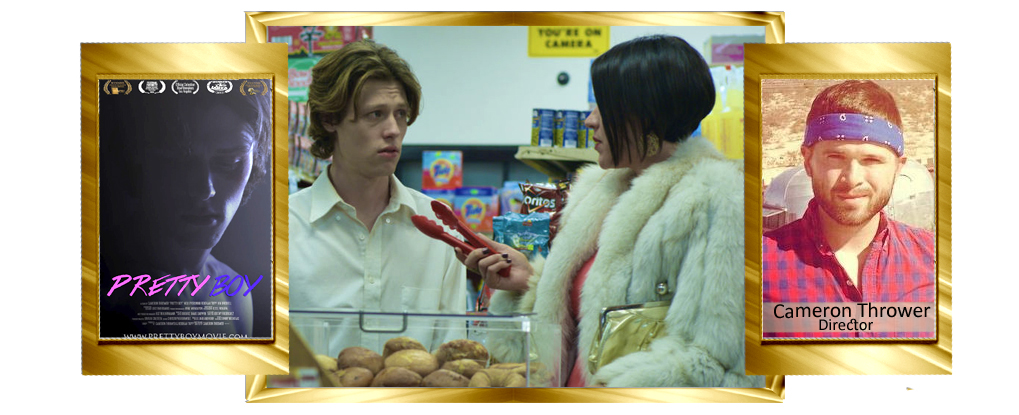 Pretty Boy – Cameron Thrower (USA), Film Short – Sean is taken to a motel and is given a prostitute for his 18th birthday by his father. He must sleep with her to "fix" his questionable homosexuality. Aside from acceptance, "Pretty Boy" is about confidence, finding an inner strength, and being who you are meant to be.  From Best Shorts Competition.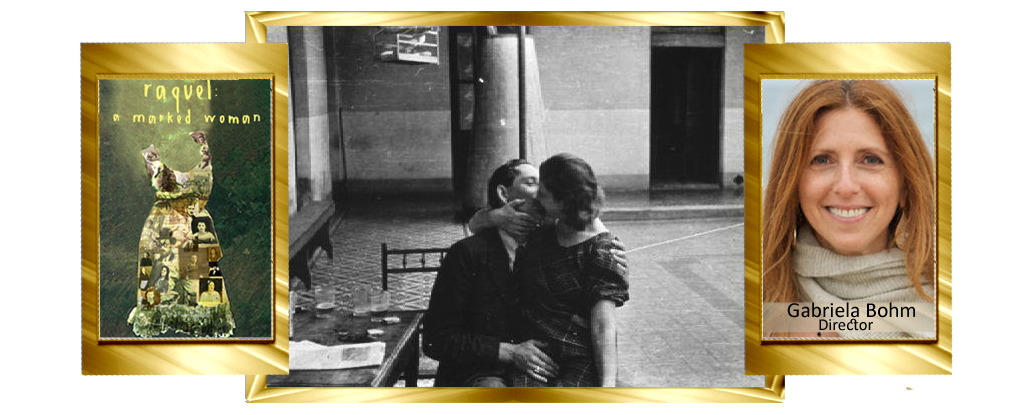 Raquel: A Marked Woman, Gabriela Bohm (USA), Documentary Short – Raquel's story is from another time, but resonates today. A mother, she was torn from her children and tricked into prostitution. In the early 20th century, thousands of Eastern European Jewish women were lured to Argentina and forced into prostitution. Others gave up. Not Raquel. Bravely, she exposed her oppressors. From Best Shorts Competition.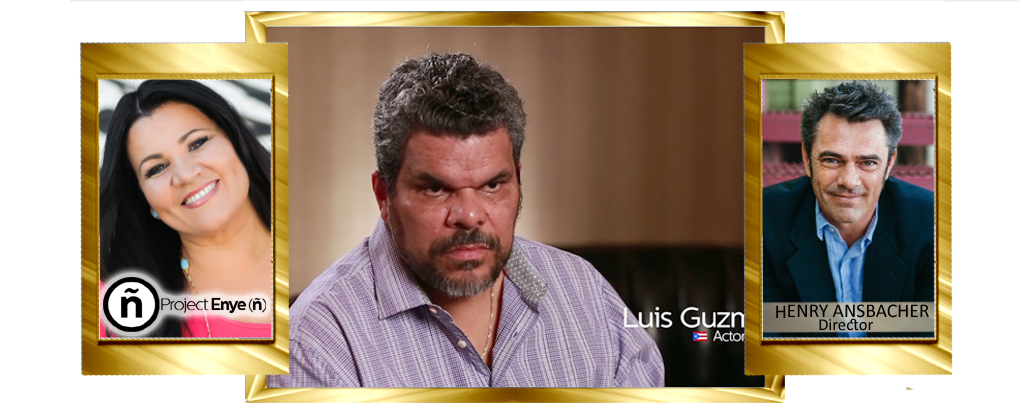 The Enye Experience, Henry Ansbacher (USA), Documentary Short – The Enye (ñ) Experience explores the distinct, shared experience of 16 million people living in the U.S. today called Enyes (ñ)s. They are first generation American born Latinos with at least one parent from a Spanish speaking country. A central theme of many Enyes' experience is not feeling fully connected with either the mainstream American culture, or with the culture of their parent's country of origin. With actor Luis Guzman. From Best Shorts Competition.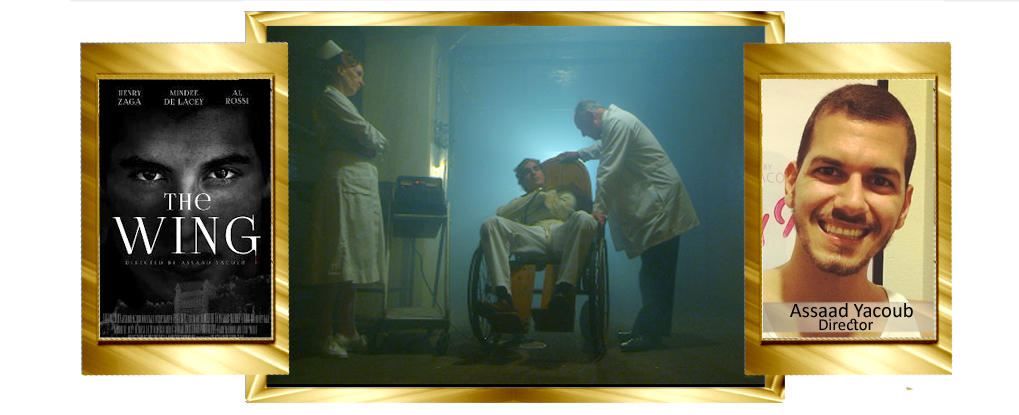 The Wing, Assaad Yacoub (USA), Film Short – The Wing is a thriller about a teenage boy in Texas in the 1950's that gets caught by his parents for being homosexual. After being forced into a mental institution by his own family to be 'fixed', Christopher must keep his wits through agonizing experiments in order to escape with life. From Best Shorts Competition.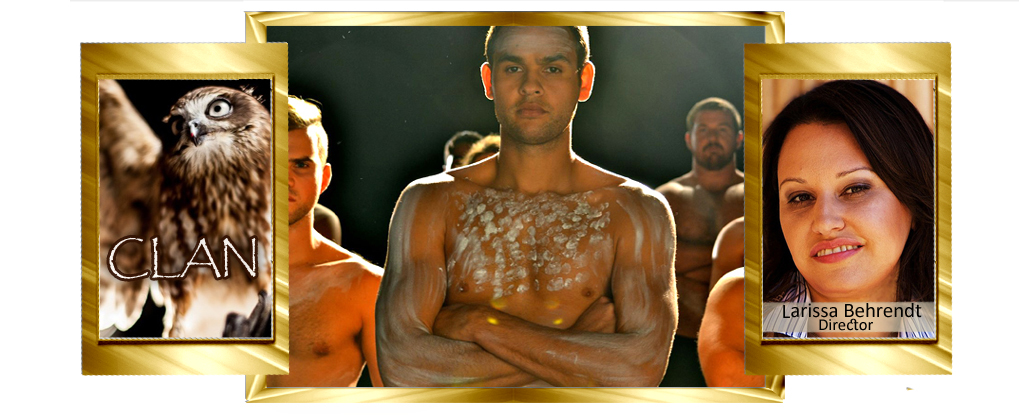 Clan, Michael Larissa Behrendt (Australia), Film Short, LGBT – An Australian Aboriginal man's remarkable life is told in his own words – from neglected child to national rugby player.  A poetic and beautifully shot first-person testimonial of bravely coming out and in the end ultimately thriving – impactful in its poignant simplicity. From Best Shorts Competition.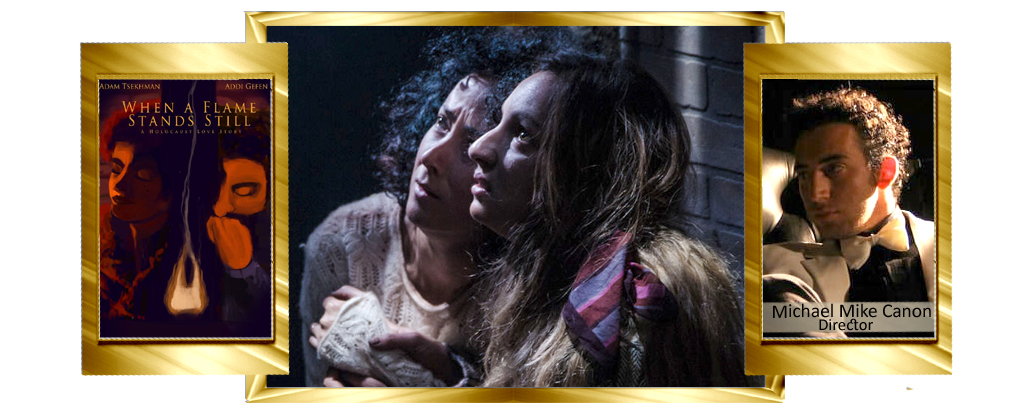 When A Flame Stands Still, Michael Mike Canon (USA), Film Short (student) – In the midst of the Holocaust, the young couple hides in two claustrophobic bunkers that are only a wall apart. Unable to see, hear, or TOUCH one another–and with only a lamp to soften their darkness–they reminisce about their love story of the past, from when they first met, to the time they separated. From Best Shorts Competition.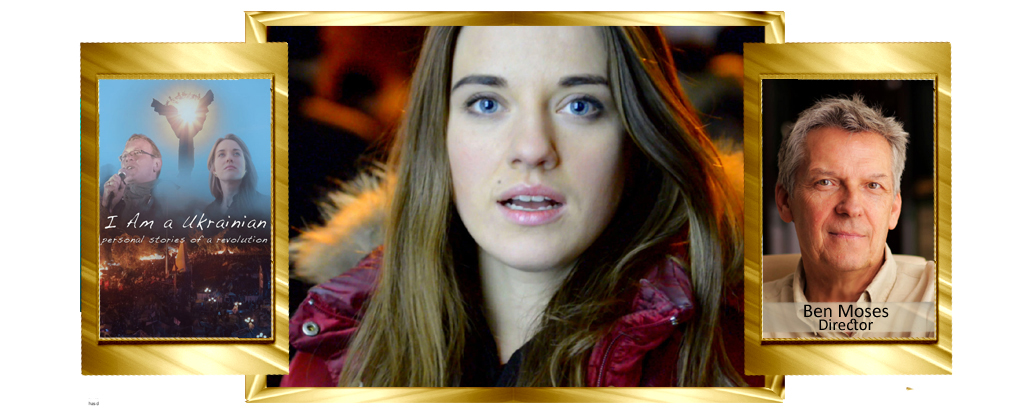 I Am a Ukrainian: Personal Stories of a Revolution, Ben Moses (USA), Documentary Feature – From multiple Emmy Award winning producer Ben Moses (Good Morning Vietnam) comes an exploration of the Ukrainian revolution, before, during and after, through the eyes of two charismatic participants. Andriy Shevchenko, an opposition member of parliament, and student Yulia Marushevska. She made a YouTube video asking for the world's help that went viral, making her an international media celebrity. But Russian media paints a radically different picture of events, so the film also explores the role of these competing narratives in events on the ground, with implications for the entire world.  From Accolade Global Film Competition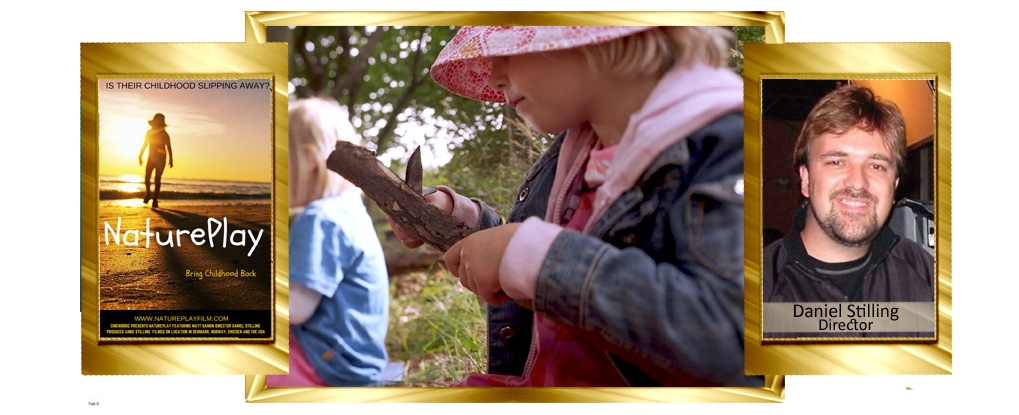 Nature Play, Daniel Stilling (USA), Documentary Feature – Beautiful cinematography from award winning  Daniel Stilling (The Martian) enhance this documentary about nature, learning and play.  The filmmakers discover that in the USA rampant school testing has become a virus, turning the system into an infected beast. In their search for a cure, they go on an inspiring Nordic journey to uncover how children naturally learn and a way to take childhood back. A secret defense is also unveiled to rescue these children. One that can drive social change.  From Accolade Global Film Competition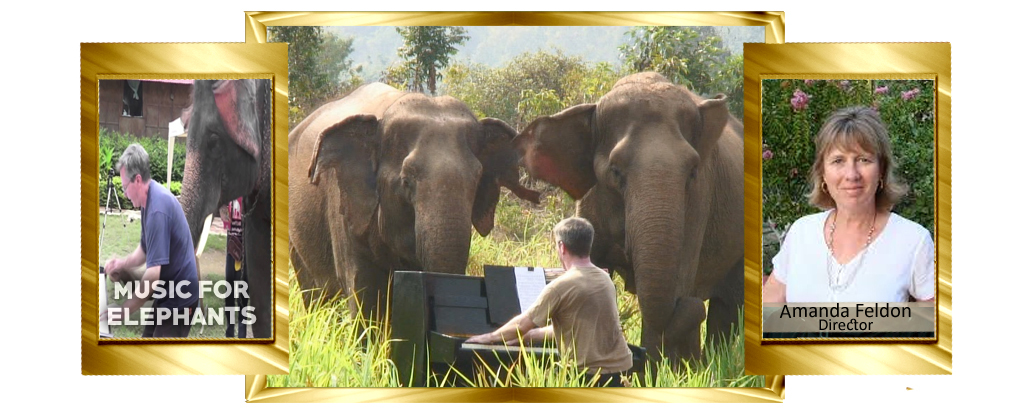 Music for Elephants, Amanda Feldon (United Kingdom), Documentary – Music for Elephants is a unique and moving story about a concert pianist playing the works of the world's greatest classical composers to blind, injured and orphaned elephants at a sanctuary on the banks of the River Kwai in Thailand, with extraordinary results.  A moving piece reminding us of the intelligence and complexity of these wonderful elephants. From IndieFEST Film Awards.
Fragile Legacy –  David Brown (USA), Documentary Short – As scientists around the globe struggle to understand the impact of changing ocean chemistry and temperature, marine biologist Drew Harvell and filmmaker David Brown are on a global quest to film living examples of the Blaschka collection, comparing today's sea with that of the Blaschka's time. The film is a celebration of human ingenuity and our potential to innovate our way out of the environmental crisis we face.  Narrated by Emmy and Golden Globe winner Ted Danson. From Best Shorts Competition.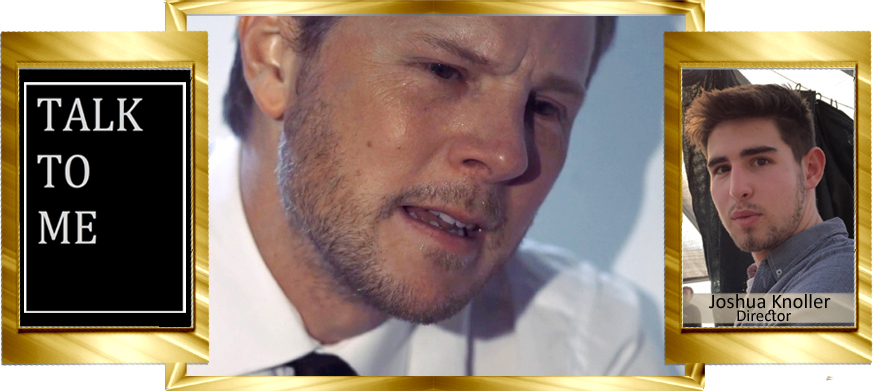 Talk To Me, Joshua Knoller (USA), Film Short (student – 17 yrs and under) – A troubled Father and his son have become distant from each other since the death of the Mother almost a year ago. An argument over the son's grades results in the Father confiscating his phone. When the phone rings the Father answers and finds a suicidal girl calling for help. He must delve deep within himself to find the answers in order to save this girl, ultimately changing his life forever. With an honest and emotional performance by Shane Johnson (Saving Private Ryan, CSI, Private Practice). From Best Shorts Competition.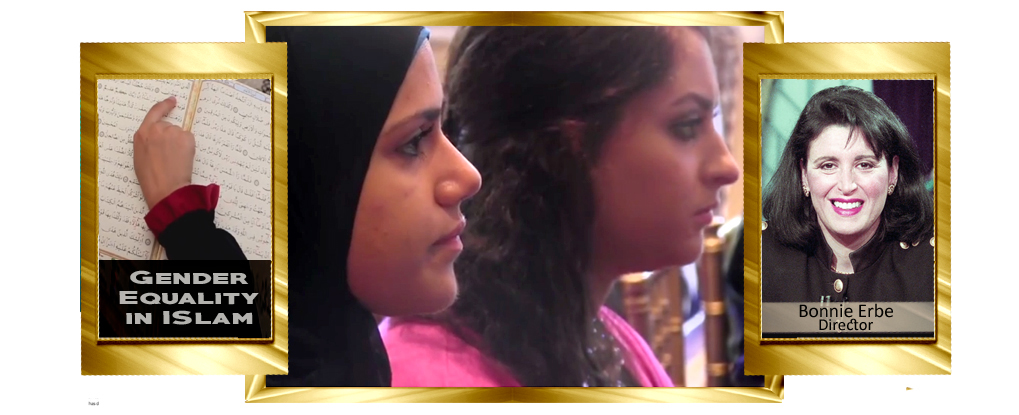 Gender Equality in Islam, Bonnie Erbe (USA), Television Documentary – Award winning producer and host of PBS To The Contrary bring us a documentary about the misconceptions of women's equality issues in Islam.  With some 1.6 billion followers  it the world's second-largest religion after Christianity. A new crop of female Islamic scholars says there is nothing in the Koran that treats women unequally. Instead, Muslim women have been marginalized by cultural practices and patriarchal interpretations. These reformers say Quranic verses have been wrongly interpreted to favor men.  From Accolade Global Film Competition.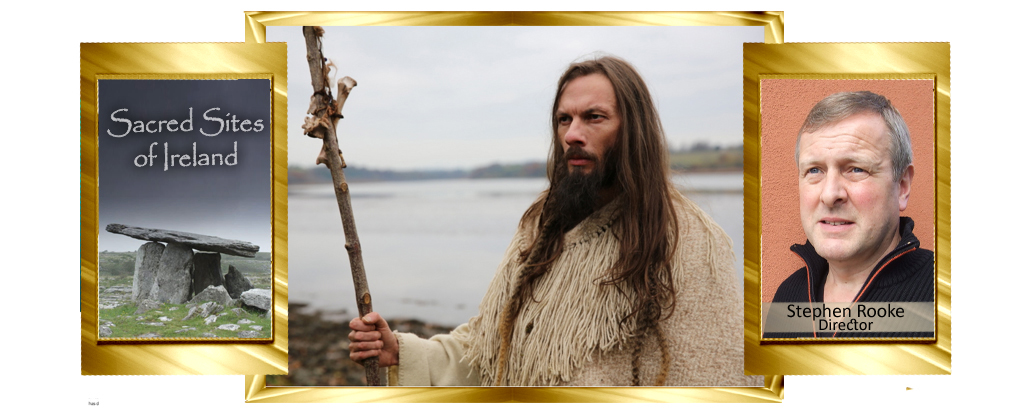 Sacred Sites of Ireland, Stephen Rooke, Tile Films (Ireland), Television Documentary – Produced and aired on the Smithsonian Channel this beautifully crafted documentary gives viewers a new insight from the passage tomb of Newgrange to the stone circles of Beaghmore in County Tyrone. It explores the idea that a meteor or comet could have motivated great changes in religious practice in Ireland and other parts of the world over the past 5,000 years. From Accolade Global Film Competition.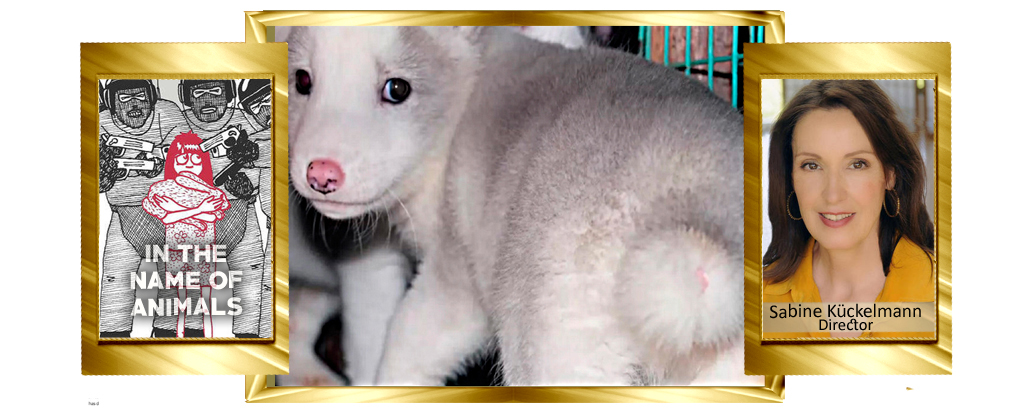 In The Name of Animals, Sabine Kückelmann (Germany), Documentary Feature – Powerfully explores how people say they "love" animals (cats and dogs) but see others just  as a food source or byproduct. This film explores the deplorable and inhumane treatment this creates as a result. It makes us take a hard look at ourselves and how we so easily close our eyes to their suffering, unwilling to confront the endless pain and cruelty at our own hands. The senseless suffering of animals is endorsed by political decision-makers and is even given priority as an economic profit. George Bernhard Shaw said: "The worst sin toward our fellow creatures is not to hate them, but to be indifferent to them: that's the essence of inhumanity."  From Accolade Global Film Competition.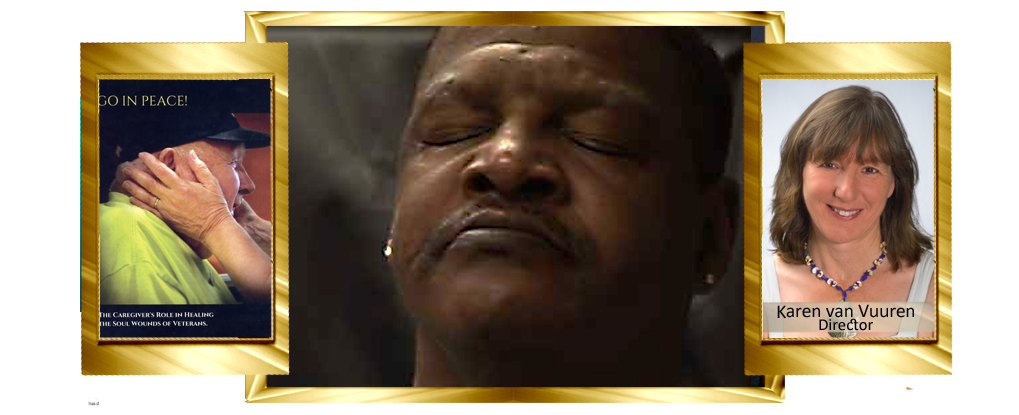 Go In Peace, Karen van Vuuren (USA), Documentary Feature – Veterans are an invisible population for many of us and the soul wounds of those who have experienced war are equally invisible. Go in Peace! focuses mainly on veterans who are patients at end of life, but the film contains teachings for us all, teaching that are applicable to veterans at all stages of life. From Accolade Global Film Competition.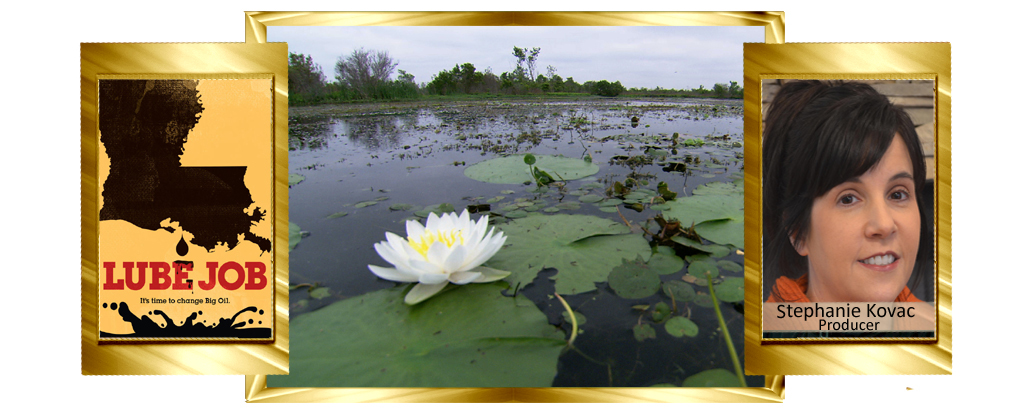 Lube Job, Stephanie Kovac (USA), Documentary – Nearly a decade in the making, LUBE JOB is an in-depth look at Louisiana's century-old relationship with oil and gas, and the resulting environmental holocaust gradually laying waste to its treasured wetlands, revered fishing trade and an age old way of life. With a shocking ending showing the map of Louisiana as it really is now.  From IndieFEST Film Awards.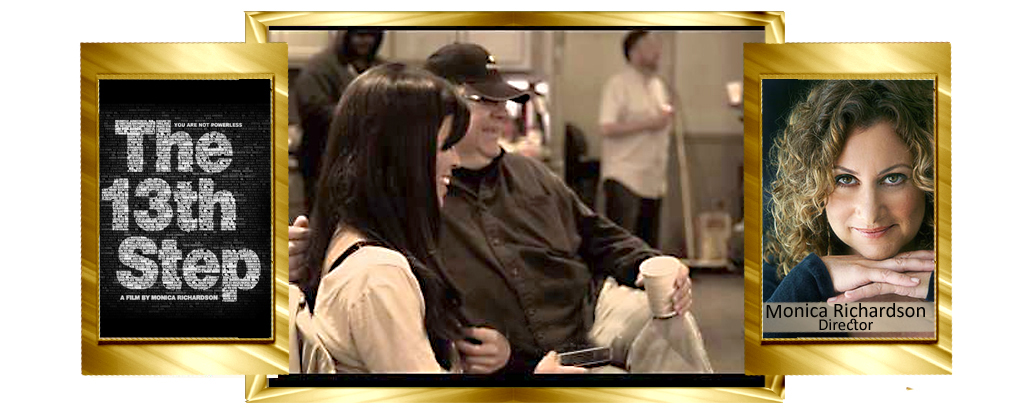 The 13th Step, Paul Griffin (USA), Documentary – The 13th Step exposes the intimate truth about Alcoholics Anonymous, how its 'anonymous' environment has become a breeding ground for sexual predators and violent criminals. The truth will shock you. A former member of AA for 36 years, Monica Richardson has utilized her unprecedented access to members, leadership and victims to gain some of the most compelling footage to date regarding the horrific abuse that occurs within AA and how the organization itself is covering it up.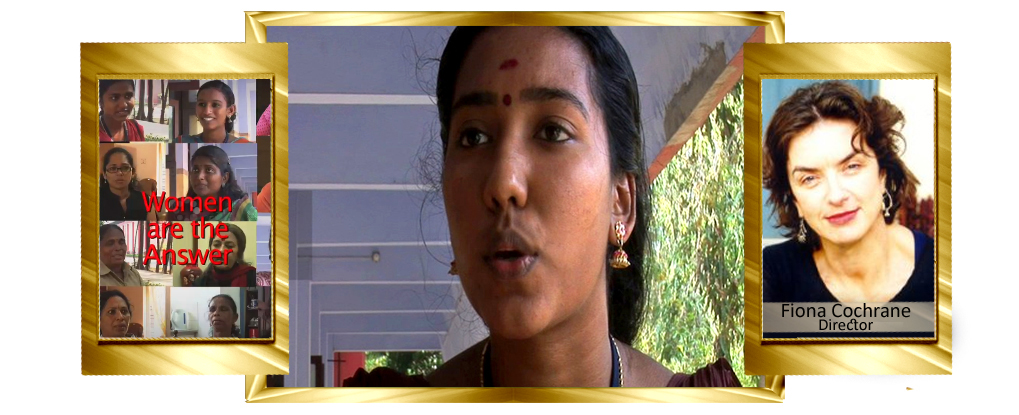 Women are the Answer, Fiona Cochrane (Australia), Documentary – Population growth has been left out of the climate debate because it is seen as controversial, yet it is one of the most important factors. As the global population has passed the 7 billion mark, and India is taking over from China as the most populous nation in the world, one state in southern India has found the solution: Kerala educates its women. The unique history of Kerala and 'the Kerala Model' is outlined, using it as an example of achieving population control in developing countries without coercion.  From IndieFEST Film Awards.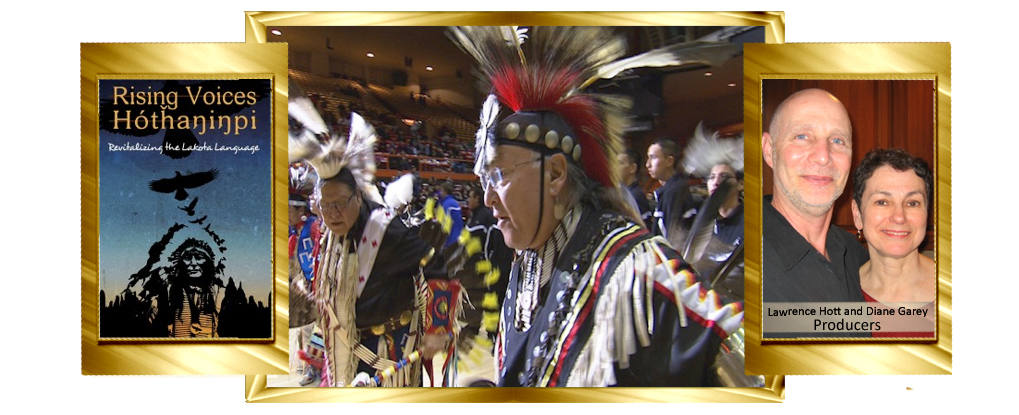 Rising Voices/Hótȟaŋiŋpi, Lawrence Hott and Diane Garey of Florentine Films/Hott Productions, co-produced with The Language Conservancy (USA), Documentary – From Oscar nominated and Emmy Award winning team this documentary is five years in the making, this multi-platform project tells the story of a powerful threat to a Native culture.  The menace is the English language, and the victim seemingly marked for extinction is the Lakota language itself – the language of the Lakota nation, once usually called the Sioux. For the Lakota people, it's a local problem, but it's just one instance of a massive global one – a worldwide epidemic of language extinction.  From IndieFEST Film Awards.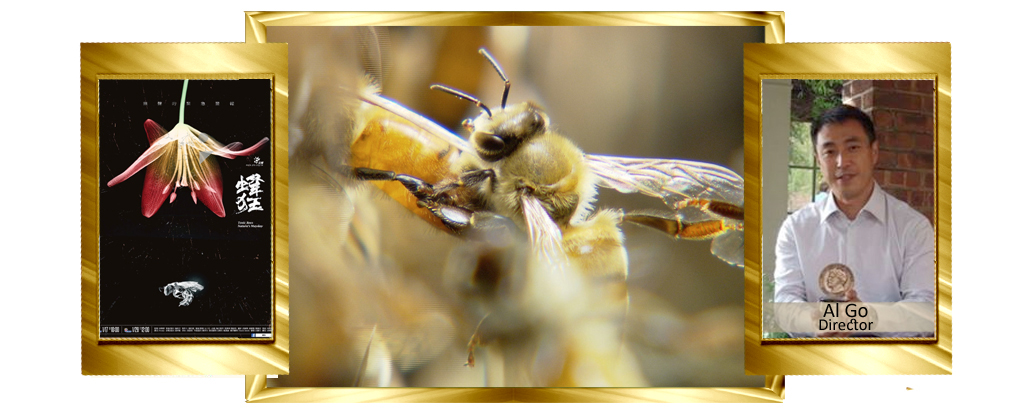 Toxic Bees-Nature's Mayday, Al Go ((Taiwan), Documentary – A science documentary that begins with the mass death of bees in recent years and tracks and analyzes Taiwan's world-leading research on bees. By examining the latest research of scholars around the world, Toxic Bees explores the serious impact of pesticides on both our environment and human health. From IndieFEST Film Awards.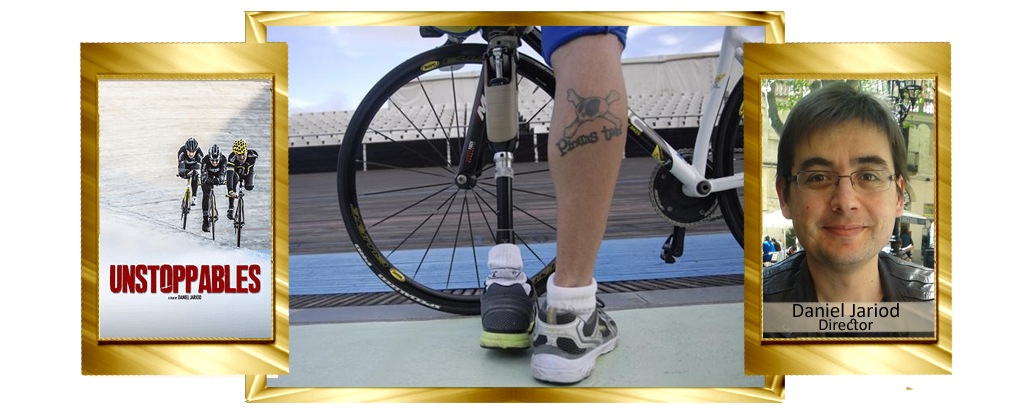 Unstoppables, Daniel Jariod (Spain), Documentary – Unstoppables tells the amazing story of a group of incredible, passionate and socially committed cyclists with physical challenges who call themselves the "Pirates Team".  It is an inspiration story about fighting one's fears, how a great misfortune can be the starting point for new extraordinary life experiences.  From IndieFEST Film Awards.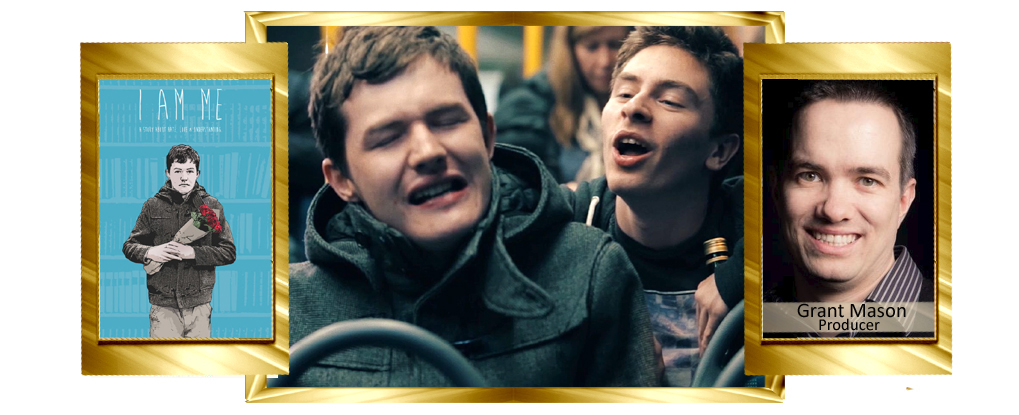 I Am Me, Grant Mason (United Kingdom), Film Short – The story of 24 year old Charlie, a young man with a learning disability and autism. His mum is ill and struggling with his care, so his brother Tom is keen that he takes steps towards living a more independent life. Charlie is harshly abused by local youths It is a hard hitting and emotional film that explores many complex issues surrounding the effects of disability hate crime, in a thought provoking yet sensitive way.  From IndieFEST Film Awards.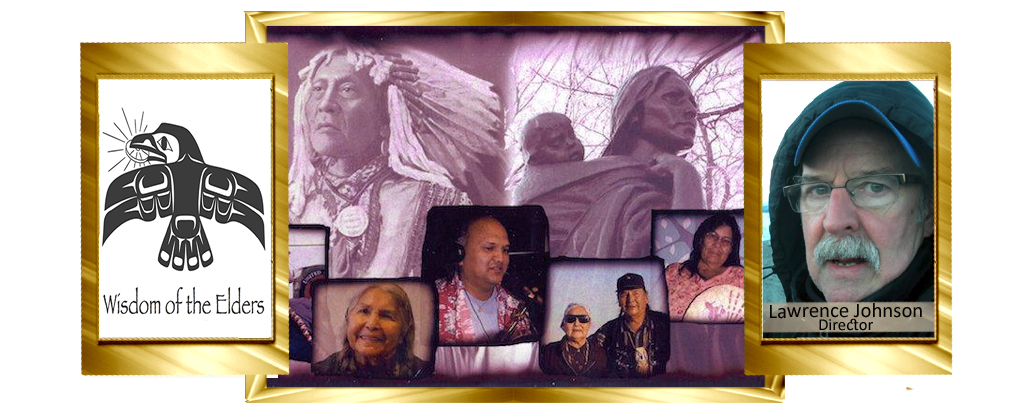 The Cutting Edge: Climate and The People of the Whale, Wisdom of the Elders, Inc. (USA), Documentary – This documentary film series allows the viewer to see and hear the changing world of nature from the astute observations of indigenous elders whose ancestors have watched over this land for thousands of years.  From IndieFEST Film Awards.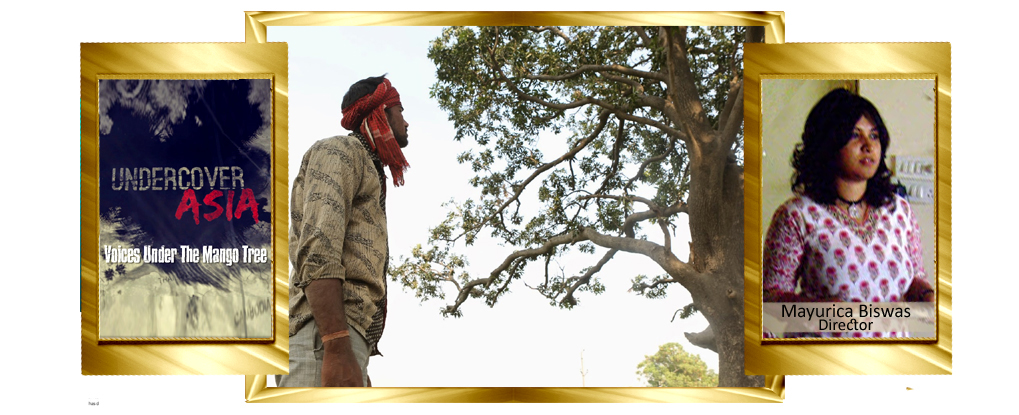 Undercover Asia: Voices Under the Mango Tree, Mayurica Biswas (India), Television Documentary – Part of a series from Singapore Television explores the horrific find of wwo teenage cousins found hanging from a mango tree in rural northern India. The parents allege the girls were raped and murdered. But soon a web of lies turns an open and shut case into a classic mystery with horrifying twists. Undercover Asia, a series that exposes the secret underbelly of Asia through one hour, in-depth documentaries on crime and injustice, travels deep into Northern India to try to uncover the sinister truth.  From Accolade Global Film Competition.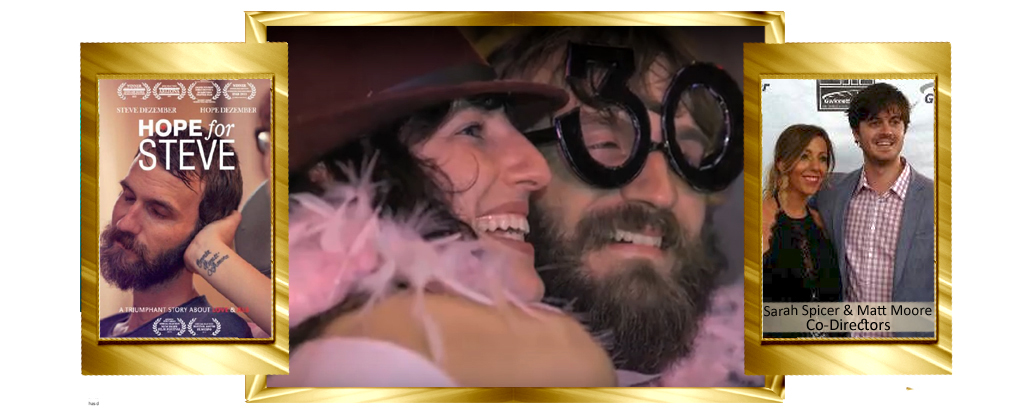 Hope for Steve, Matt Moore and Sarah Spicer (USA), Documentary Short – Our film chronicles the amazing story of 28 year old ALS patient Steve Dezember and his wife/caretaker Hope. Supported by Dave Matthews and Michael Franti it is a starkly real, heart-breaking and heart-warming journey with life lessons for every viewer.  From Accolade Global Film Competition.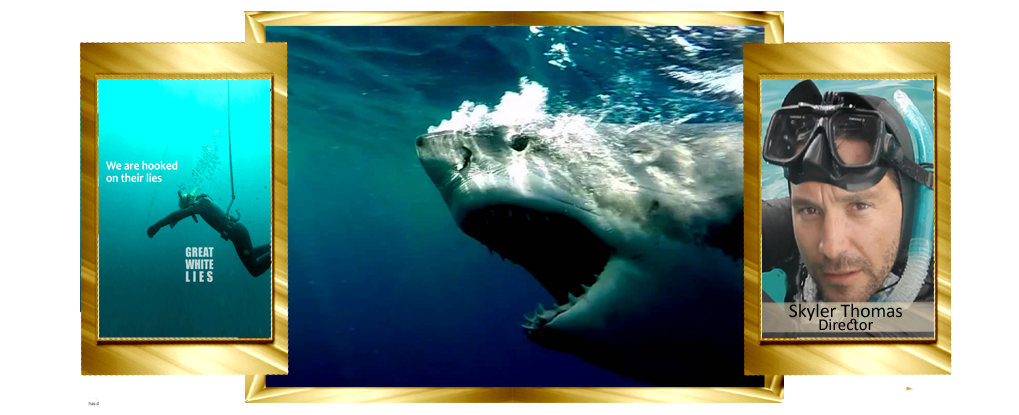 Great White Lies, Skyler Thomas (USA), Documentary Short – Focusing on the Western Australian Government's decision in January of 2014 to hunt and kill the white shark, a protected species in Australia, filmmaker Skyler Thomas visits Australia, South Africa, and New Zealand to learn more about the shark culling practices in each of those locations. Interviewing scientists, politicians, surfers, and activists, Great White Lies thoroughly examines the history of shark culling and ultimately asks the question, "Is this really about human safety or is something else taking place here?"  From Accolade Global Film Competition.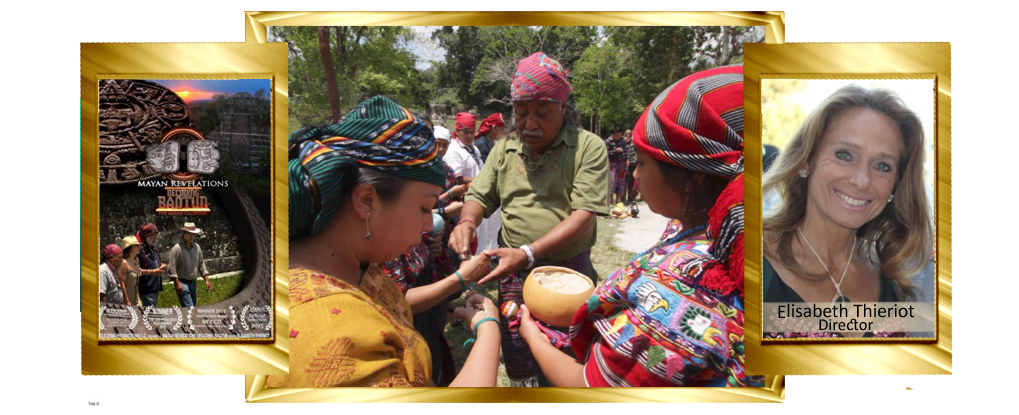 Decoding Baqtun, Elisabeth Thieriot (USA), Documentary Feature – Film maker and author Elisabeth Thieriot embarks on an journey of discovery through the jungles of the Yucatan Peninsula to dispel the myths about "the December 21st 2012 end of the world" conspiracy theories surrounding Aztec and Mayan Calendars.  She discovers a connection between repeatable cycles in the cosmos, nature, and human history leading to revelations of wisdom residing within the Mayan descendants  who share their knowledge of the intricate workings of time, the cosmos, and their connection earth science on a spiritual and scientific level.  From Accolade Global Film Competition.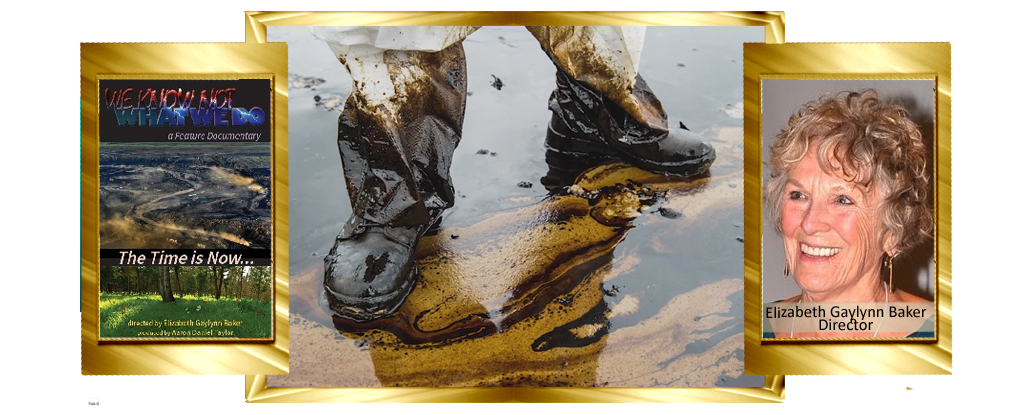 We Know Not What We Do, Aaron Daniel Taylor and Elizabeth Gaylynn Baker (USA), Documentary Feature – A tough but tender creative medley that presents both the voice of love and the voice of reason, as it sets out to examine the most important challenge of our time: man's relationship to his environment. the film tells the story of this very misunderstood relationship and how it has caused destruction in both the biosphere and the biodiversity of planet Earth.  From Accolade Global Film Competition.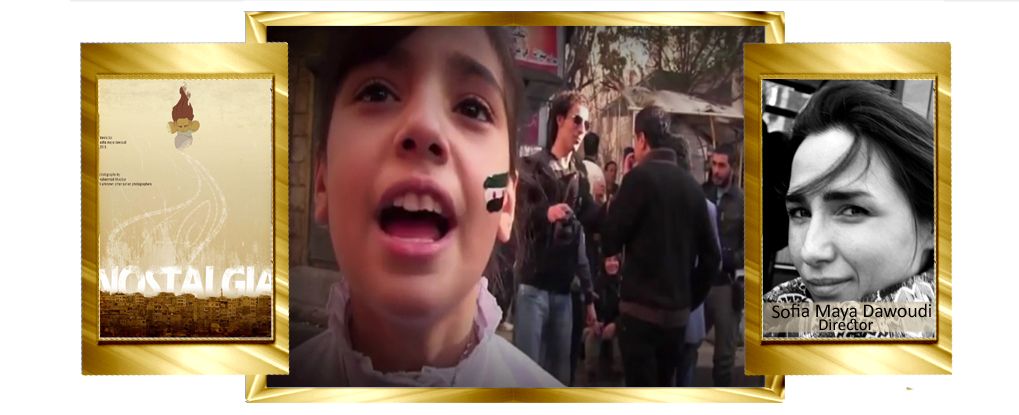 Nostalgia, Sofia Maya Dawoudi (Netherlands), Documentary, Animation – A musical journey through the story of the Syrian revolution starring two children, a boy and a girl. A mix of live footage and 2D animated characters tell the tale with emotion.  From Best Shorts Competition.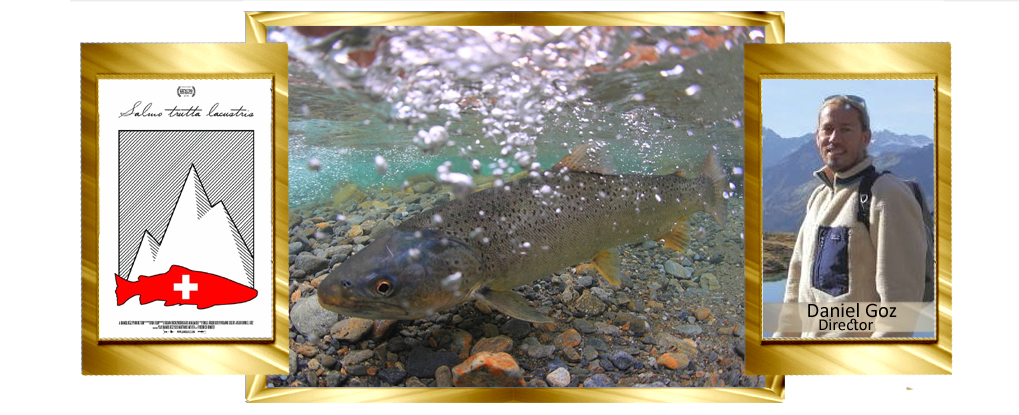 Salmo Trutta Lacustris, Daniel Göz (Germany), Documentary Short / Wildlife – A beautiful documentary about the spawning ritual of the rare and highly endangered European lake trout. The artistically shot film documents the migration and the entire complex spawning ritual of these rare and highly endangered salmonids as never filmed before including the lake trout releasing her eggs and a male behavior never documented before in scientific papers or film.  From Best Shorts Competition.
Seeds From the Heart, Guan-Yu Chen (Taiwan), Documentary short – An agricultural student embarks on a journey from his home town in Taiwan to mainland Japan to learn more about modern agriculture.  In addition to techniques he has never seen before his journey takes him deeper into himself as he meets a community who believes the most important thing in farming, and in life, is living from your heart.  From Best Shorts Competition.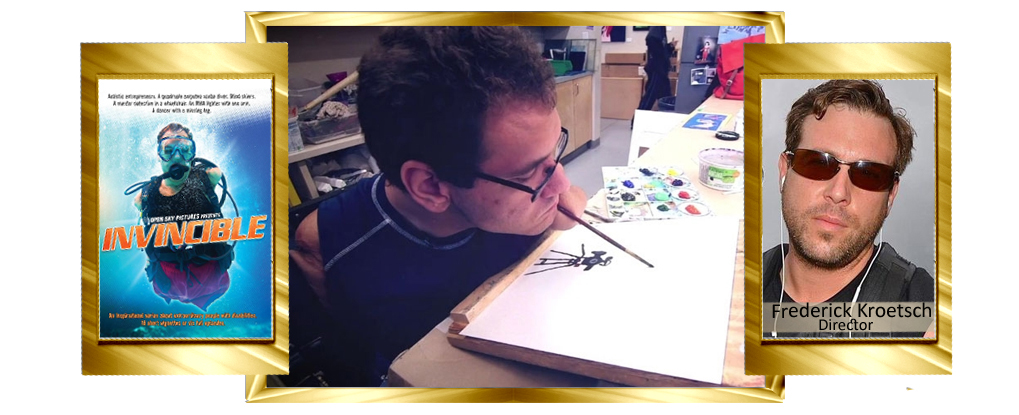 Invincible– Frederick Kroetsch (Canada), Film Short – INVINCIBLE is a biographical series that offers a frank examination of the challenges faced by disabled Canadians. How do you paint without arms? How do you catch criminals from a wheelchair? Can you sail a boat without limbs? Follow Daniel Ennett, a quadruple amputee, as he explores art, work and sports in the disabled community.  From Best Shorts Competition.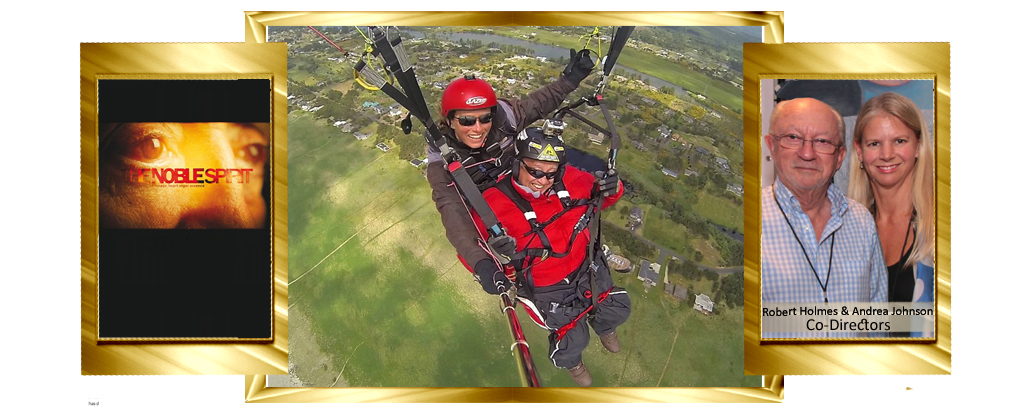 The Noble Spirit, Robert Holmes and Andrea Johnson (USA), Documentary Short – Fred Noble grew up in an orphanage and became an extreme skier, windsurfer and para-glider. In 2010 he was diagnosed with ALS. This incurable degenerative condition usually results in death within 3 to 5 years but Fred faced the challenge head on and continued his passion for living life to the full and even with the loss of use of his legs continued to ski and para-glide. His can-do attitude even in the face of imminent certain death is a powerful message that life should be lived for the moment and that anything is possible. From Accolade Global Film Competition.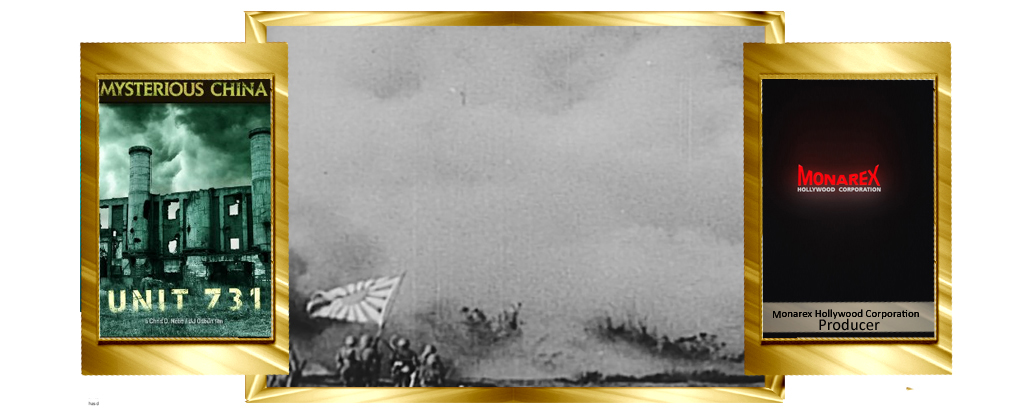 Unit 731, Monarex Hollywood Corporation (USA), Documentary Feature – Unit 731 explores a side of WWII history that is largely unknown to the Western World. Documenting the development of WWII from the perspective of the Far East Front, the story of the gruesome human research center, UNIT 731, is revealed. From Accolade Global Film Competition.